I train regularly in a gym and create my own training plan. Usually, I train 5 sets with changing numbers of repetitions. The break between the sets is 3 minutes for muscle-building training and 1 minute for strength endurance training. I've always stopped my breaks with the smartphone's built-in stopwatch. However, I sometimes lost track of how many sets I had already completed.
So I wrote myself a small app that serves as a stopwatch and counts the number of sets at the same time.
Features
You can decide whether the timer should count down from 60 seconds or 180 seconds, after reaching 0 seconds, the display starts flashing and the timer continues counting negative seconds.
While the timer is running, the number of the next set is displayed
Sets that have already been completed are displayed at the bottom of the screen. I have implemented one warm-up set and five normal sets.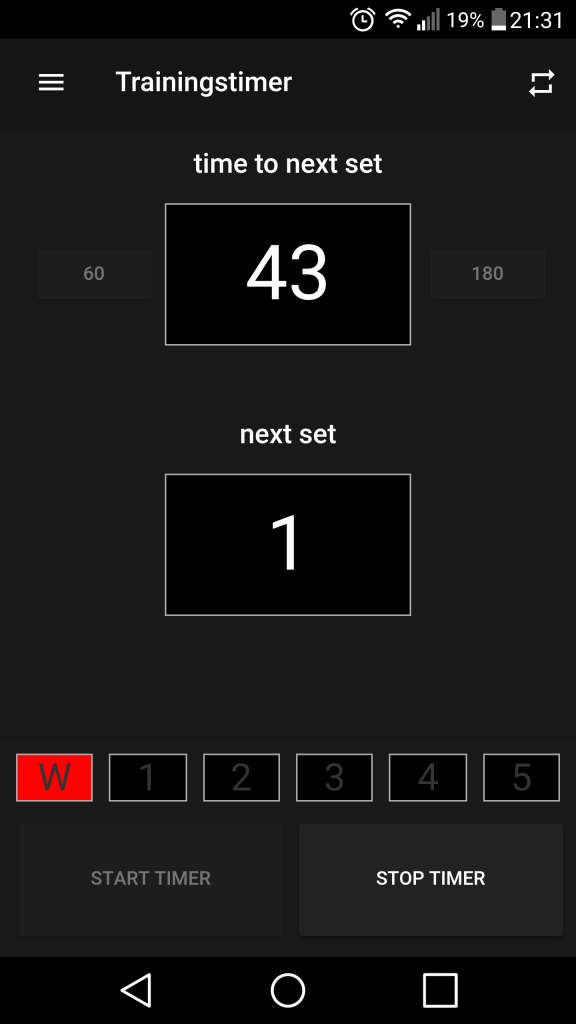 Realization
I created the app with the Ionic 3 framework, which allows me to quickly develop a working app for Android and iOS using JavaScript and HTML. I don't own any Apple products, so I only created an Android app. I made the source code available on GitHub so that it can be used as a basis for own apps.